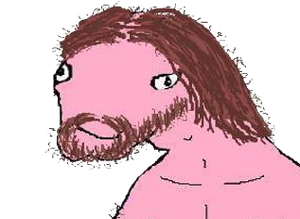 Juses Crust was a character created by Vinny during his playthrough on Garry's Mod Roleplay servers. He is a parody of Jesus Christ and sports a Russian accent.
Quotes
| | | |
| --- | --- | --- |
| | "WOULD ANYONE LIKE TO ARRPEE?" | |
"Juses Crust. He rose from the swamp, glorious, crusty. He forgive your sins. He slowly begin to unzip his pants. You open your mouth.
THE HOLY SPIRIT FLY FROM WITHIN YOU!"
Appearances
Ad blocker interference detected!
Wikia is a free-to-use site that makes money from advertising. We have a modified experience for viewers using ad blockers

Wikia is not accessible if you've made further modifications. Remove the custom ad blocker rule(s) and the page will load as expected.