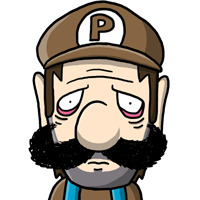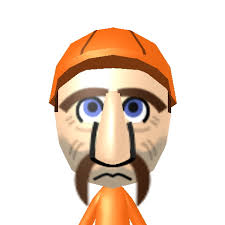 Pretzel is the 4th Mario brother.
Vinny thinks of to accompany Sponge as the equivalent to Mario's Luigi. He's a resident of Vineland Island during Vinny's Tomodachi Life stream.
Trivia
Brother of Sponge and the Mario bros.
Vinny briefly toyed with Pretzel's personality trait, making him out to be the antithesis of Sponge by being totally indifferent.
Pretzel's catchphrase (as performed by Vinny) is "Eeehhh, you knooowww," said in a loud, nasal voice and unidentifiable accent.
He refers to Sponge by his original Kraskatalian name, "Spondaj."
In episode 54 (Survivor Edition), Vinny hints that Pretzel's requisite princess might be named Chocolate.